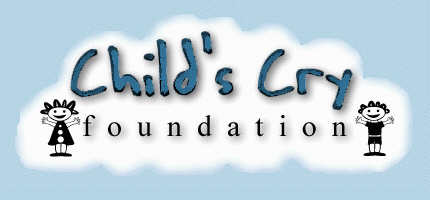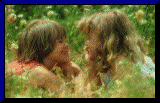 The Child's Cry Foundation was founded by Lars Wyka to work with existing non-profit organizations and school systems to distribute aid to disadvantaged children in need. These children need our help.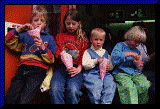 Lars continues his ongoing work with local and west coast celebraties to assist the disadvantaged children's charities. He has created relationships with the Children's Action Network and Starbrite, as well as the Arlington Independent School district and the Texas Board of Education. It has been reported that in Texas alone, over 126,000 children go to school while being homeless. The U.S. report shows that 37% of homeless people in America are children. This is an area of our great society that needs our immediate help.
Please become involved today. Consider what it is like for a young child. They cannot change their position. They cannot work. They are to go to school and gain an education. However, think of this: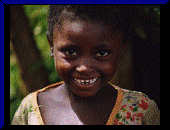 First week of school. The teacher is busy getting the classroom ready and begins by handing out paper to the children. She asks them to write about or draw a picture of their summer vacation. Little Janie begins to write about her family's trip to Disney World. To her right sits Crystal, a homeless girl, to Crystal's right sits John. He is writing about his three weeks at football camp, where NFL players came to visit. But here sits Crystal, seven years old, her eyes swell with tears...does she lie to hide her shame? Does she enter into a fantasy to escape the truth about her life? Does she write the truth, a summer living in a car with mom? The car was broken and just sat there as a makeshift dangerous home. Then one day they came back and it was gone. Does she describe how she and her mom searched for a large box for their new shelter? Can she stand before the class and read her report? Should she feel this pain? Will she be able to overcome it and become a healthy adult?
The Child's Cry foundation would like to rid this pain and suffering from our society. Together, we can provide a way for thess children to experience the beauty of him or herself and the joys this world has to offer. A summer camp for disadvantage children. Supporting the neighborhood organizations in the areas of assisted housing, clothing, and medicine. Plus, we can give them personal support to aid in building a strong self esteem based on their great merits.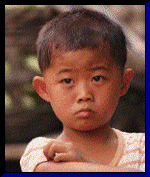 It is now and will remain in the future, the policy of the Child's Cry foundation, to provide the majority of the funds received, directly to the aid of the children. This includes proceeds from the feature film and the safety programming. At all times, administrative costs will be trimmed to a streamlined efficent low cost of operation. This will therefore, provide for the greater majority of proceeds to go directly to the children in need. This policy will always remain intact! The Child's Cry foundation has currently received a donation commitment from Heartfall Productions, to reveive five per cent of the sale price from the self defense video, "Escape with Ease". The film budget for "A Child's Cry, Souls in Need..." is very cost efficient, as many kind donations will assist this production. We need to raise an additional $485,000 to begin the production. This is one of the first needed goals as it will convey the reality to the public as never done before and show solutions which everyone can contribute to. The income from licensing and screening that will go directly back to the Foundation to aid these children.
We are looking for other sponsors, donors, corporate donors, volunteers, equipment (office/film/video), and we are always looking for good board members.
Please Help the Children...Please Answer the Child's Cry...Please help today! If you would like to contribute to the Child's Cry foundation, please follow the donation link to do so. Print out the donation page, fill it out and mail it to help the children. If you would like your donation to go toward the feature film, please note this clearly by checking the box on the form, otherwise (if not specifically noted), no funds will be used toward the film.

The Child's Cry Foundation's additional goals are:
1) To organize and operate a ranch for disadvantage youth, for rehabilitation, and support services.
2) To produce and offer Child Safety Programming for the classroom, cable television, and PBS.
3) To produce the feature film "A Child's Cry, Souls in Need...".
(**This film will be an awakening to society to become aware of the great tragedy going on daily in these hopeless children's lives, while offering simple solutions which could greatly alter if not rid child homelessness, and to prepare them to be a part of our great nation by receiving a top education.)
Get Your Message Out!

Be Seen Worldwide!

All While Helping The Children!

The Child's Cry Foundation now has an International Newsletter.

Click Here to learn how you can advertise while helping the children.

Click Here to view the January 1999 Newsletter


The first funds received will be used to correctly receive the Foundation's non-profit status from the I.R.S., so that your donation may be tax deductable. Please make all payments payable to the Child's Cry foundation.

You may contact the Child's Cry Foundation at the following address and e-mail:
Child's Cry Foundation
P.O. Box 200813
Arlington, Texas 76006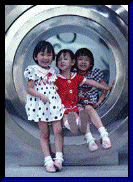 Thank you...Bless you...and please visit this site often for updates.
Child's Cry Foundation ©1997 All Rights Reserved.
Heartfall Productions ©1998
All Rights Reserved.